Are You Considering a Bathroom Remodel?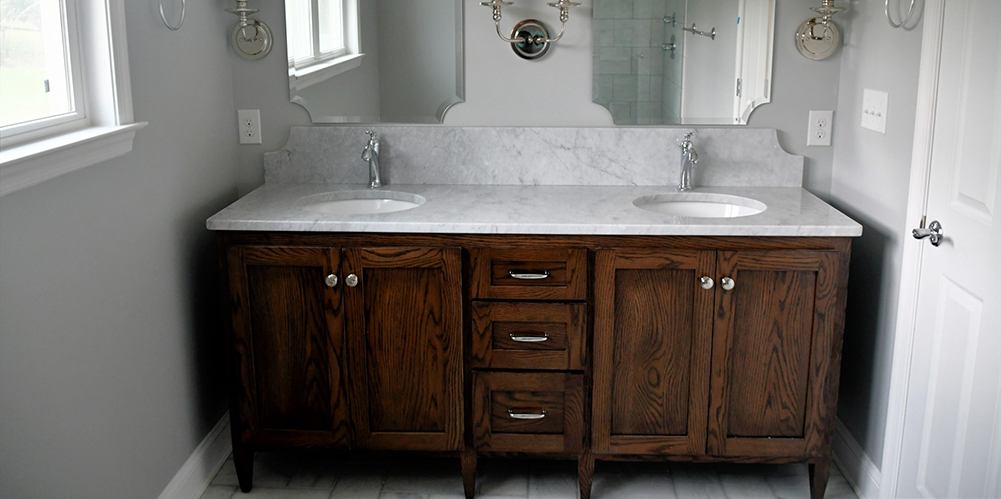 In most home remodels, the bathroom is the "last" room to consider! But you would be surprised to know that your bathroom is one of the most valuable assets of your home! So, let's consider what might be involved in a Bathroom Remodel – are you having issues with plumbing, flooring, or perhaps you might just need new cabinet features.
Let's Begin This Journey in Your Bathroom Remodel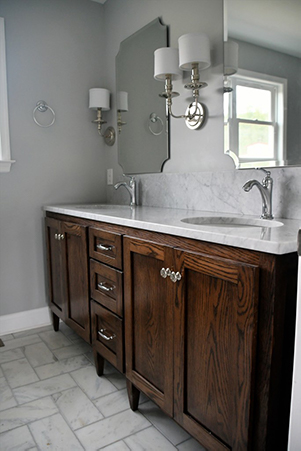 So, first, identify exactly what you might be considering with your remodel. Are you just needing a change in the cabinets, or is there more work that needs to be completed? A bathroom remodel could become the best choice you have made for your home!
Creative Edge Cabinets and Woodworking has many creative ideas to share with you for your new bathroom! Our specially trained technicians will guide you through this process with many products to choose from and their expertise is second to none in making this bathroom remodel an excellent choice!
Your Choices Begin Today!
Perhaps you are working with a limited budget. We are here to get you the best products at the best prices available. So, begin with the basics, and see how far your budget will take you!
Review your current bathroom, checking for plumbing leaks, flooring issues, or just replacing the current cabinets. Even just this small change can make a world of difference to the value of your home!
Creative Edge Cabinets will give you the assistance you need, the products you will enjoy for years to come, at prices that will fit into your budget perfectly! Contact us today, so that we may get your bathroom to remodel started with all the information you need to make the best decisions for your home!
Your new bathroom is just a phone call away! We are here to give you the expertise needed to make these all-important decisions! Let's get started!