Create An Organized Workspace With Creative Edge Home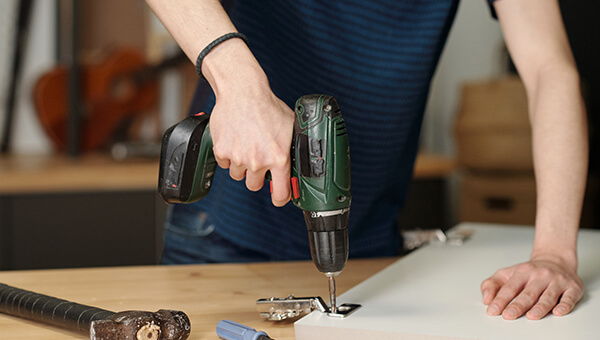 As more people embrace remote work and flexible schedules, having a well-organized home office has become increasingly important.
Creative Edge Cabinets & Woodworking offers custom home office storage solutions that combine functionality and style, helping you create an efficient and inspiring workspace. With their expertise in craftsmanship and attention to detail, Creative Edge Cabinets & Woodworking is your trusted partner in transforming your home office into a productive environment.
Tailored Storage Solutions for Your Home Office:
Every home office has unique storage needs, and Creative Edge Cabinets & Woodworking understands the importance of tailored solutions. They offer a wide range of customizable storage options, including built-in cabinets, shelving units, desks with integrated storage, and filing systems. Whether you need ample storage for books and supplies or want to conceal wires and cables for a clean and organized look, their expert craftsmen can design and build solutions that perfectly align with your needs.
Efficiency and Organization:
A cluttered home office can hinder productivity and creativity. Creative Edge Cabinets & Woodworking's storage solutions help you maximize space utilization and maintain an organized environment. With designated storage compartments for documents, office supplies, and equipment, you can easily access what you need and keep your workspace free from distractions. Their innovative storage solutions enable you to create a system that enhances efficiency and supports a productive workflow.
Enhance Aesthetics with Custom Design:
Your home office should reflect your personal style and create an inspiring atmosphere. Creative Edge Cabinets & Woodworking offers custom design options that allow you to align your storage solutions with your overall aesthetic preferences. Whether you prefer a sleek, modern look or a more traditional and elegant design, their team can help you choose the perfect finishes, materials, and hardware to create a cohesive and visually appealing workspace.
Quality Craftsmanship for Longevity:
Creative Edge Cabinets & Woodworking is committed to delivering superior craftsmanship and durable storage solutions. They use high-quality materials and employ skilled artisans who pay meticulous attention to detail in every project. By combining traditional woodworking techniques with modern technology, Creative Edge Cabinets & Woodworking ensures that your home office storage solutions are built to last, providing you with a functional and reliable workspace for years to come.
Seamless Integration and Professional Installation:
Creative Edge Cabinets & Woodworking understands the importance of a seamless integration of storage solutions into your home office. Their experienced installation team ensures that your custom storage units are expertly installed, allowing for optimal functionality and a polished finish. From precise measurements to secure and efficient installation, they handle every step of the process with professionalism and precision.
Elevate your home office with custom storage solutions from Creative Edge Cabinets & Woodworking. Their expertise in craftsmanship, tailored design, and attention to detail will help you create a well-organized, efficient, and visually appealing workspace. With their custom storage options, you can enhance productivity, eliminate clutter, and enjoy a home office that is perfectly tailored to your needs and style.
Transform Your Home Office into an Organized Haven with Creative Edge Cabinets & Woodworking's Custom Storage Solutions!