A Bathroom Remodel – What You Need to Know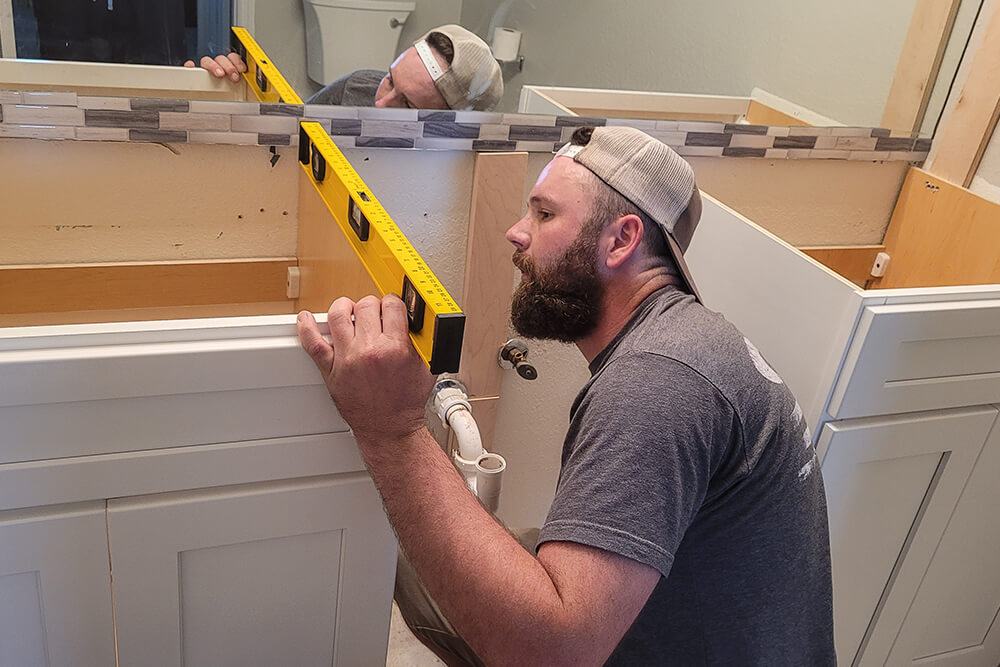 You already know that your bathroom is one of the most valuable rooms in your home. This provides you with an opportunity to keep it looking fresh!
So, whether you "need" to remodel your bathroom because of leaky faucets/pipes or cabinet and/or flooring issues, look no further! We have exactly what you need to make this change successful without those exorbitant prices.
Where Do You Begin in Making These Changes?
It is important to know exactly what is needed in your bathroom remodel to allow you to stay within your budget and make those all important decisions.
So, are your cabinets needing a face lift? Or would it be better to replace them? Are your fixtures leaking, or outdated? How is your flooring material? These questions are very important when making changes to your home.
Creative Edge Cabinets and Woodworking has many years of experience in bathroom remodeling. We have many types of materials for your selection, and may colors to choose from, so that your changes reflect your perfect style and enhance your home. Even if you do not know what style or colors or materials you desire, we can give you direction to make a difficult decision "simple"!
Your decisions will enhance the value of your home for years to come! Let's get started!
Your Best Decision Begins with a Phone Call
Our highly trained technicians are waiting to give you the quality materials, while keeping these changes well within your budget. Check out our website and see for yourself the many options available.
Contact us today! We are prepared to assist you with all your questions, so that you can make an informed decision for your bathroom remodel. Our expertise and experience will give you the quality materials you desire, while saving money! Take that next step! We are waiting to hear from you!