Are You Considering New Kitchen Counter Tops?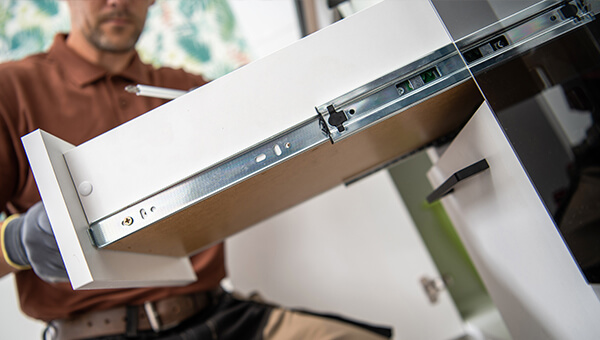 This decision will make your home feel fresh and new, but where do you begin? There are many different materials available to choose from, many colors available, and you want your kitchen to reflect your family and your desires.
When beginning, let us help! Creative Edge Cabinets and Woodworking has a vast selection of materials, colors, finishes – all things that you would want to make your new kitchen counter tops fit exactly into your design.
When You Have Made Some Decisions…
You know and understand that your kitchen sets the value of your home! We want to assist you in making the best decisions in changing your kitchen counter tops. We have many styles to choose from, and our expert technicians will guide you through this decision-making process to give you the best results for your home.
Creative Edge Cabinets and Woodworking has many years of experience behind the quality of our products and the work we complete! We are here for you to assist you with making the best decision on materials and design to give your home that fresh, new look! Check out our website for some of the products we have available to choose from!
No Matter the Needs of Your Home…
When it comes to kitchen counter tops – we have exactly what you need! When it comes to the color you desire in your home – we can help you make the right choice! And our prices are highly competitive to keep you within your budget, making this change one of your best decisions!
Contact us today! Our highly trained experts are waiting for your call! We know and understand how difficult these decisions can be in making changes to your home! With our top quality materials, we can give you the best results, so that this decision will be your best!