Custom Cabinet Companies Offer A Variety Of Garage Storage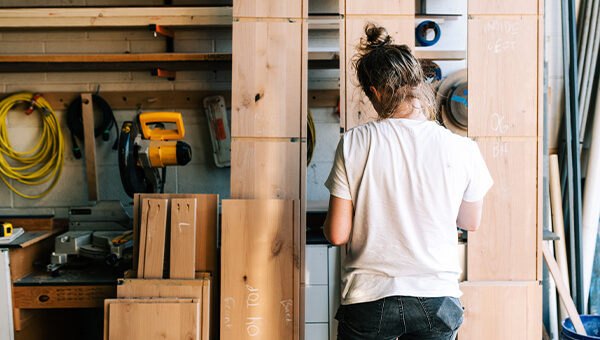 Garage storage can be a challenge for homeowners, especially if they have limited space or do not have an effective organizational system in place. That's where custom cabinet companies come in - they can design and build custom garage storage solutions that fit your specific needs and help keep your garage clean and organized.
Custom cabinet companies offer a variety of garage storage options, including cabinets, shelving, and workbenches. These solutions are often made from high-quality materials that are designed to withstand the harsh conditions of a garage environment, such as extreme temperatures, humidity, and dust.
When considering garage storage options, it's important to choose a company that can provide personalized solutions. A good custom cabinet company will work closely with you to understand your specific needs and design a solution that fits your space, budget, and organizational needs.
One of the benefits of working with a custom cabinet company is the ability to choose from a wide range of materials and finishes. This allows you to create a garage storage system that not only meets your functional needs but also complements the overall aesthetic of your garage.
Another important factor to consider when choosing a custom cabinet company for your garage storage needs is their installation process. A professional installation team should be able to install your new cabinets and storage solutions quickly and efficiently, minimizing any disruption to your daily routine.
In addition to custom garage cabinets and storage solutions, many custom cabinet companies also offer additional value-added services such as organization consultations, garage design services, and maintenance plans. These services can help ensure that your garage stays organized and functional for years to come.
Overall, if you're looking for an effective garage storage solution, working with a custom cabinet company can provide you with the personalized solutions you need to keep your garage clean and organized. With a wide range of options and expert installation services, a custom cabinet company can help transform your garage into a functional and beautiful space.