How Much Does a Bathroom Remodel Cost?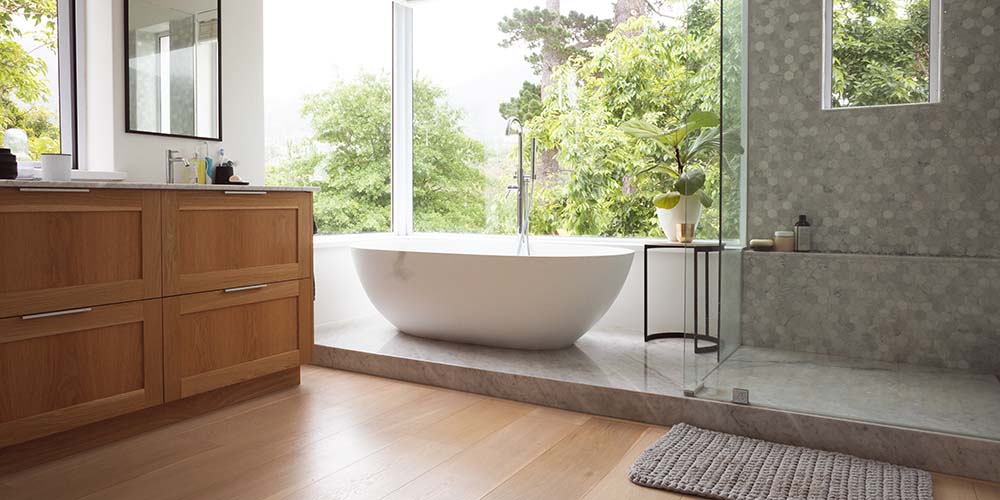 Are you considering a bathroom remodel? If so, you are probably wondering how much it's likely to cost. The answer, as you might expect, depends on a variety of factors, such as: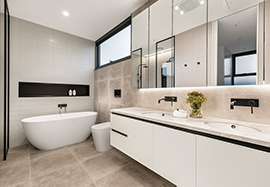 The Size of the Room: Large bathrooms require more materials than small ones. As such, they are almost always more expensive to remodel.
The Age of the Home: If your house is old, your plumbing may be rusty or otherwise damaged. Repairing or replacing old pipes will inevitably increase the cost of the remodel.
The Flooring: The style of flooring you choose can have a substantial impact on the cost of the project. Stone and tile are almost always more expensive than vinyl and linoleum.
The Cabinetry: Vanities and storage cabinets can increase the cost of your bathroom remodel. Custom cabinets are generally more expensive than pre-manufactured ones.
The Lighting: If you want to add a new light fixture to your bathroom, you will need the help of a qualified electrician, which will add to the cost of your project.
With all of these factors taken into consideration, you can typically expect an average bathroom remodel to cost between $5,000 and $15,000.
Bathroom Remodel: Contact Creative Edge Cabinets & Woodworking for a Free Estimate
The team here at Creative Edge Cabinets & Woodworking has more than 50 years of combined experience remodeling properties in Ohio. If you would like a more accurate idea of how much it will cost to update your bathroom, we will be more than happy to provide you with an estimate!
To schedule your estimate, all you need to do is fill out our short online contact form or give us a call at (419) 453-3416. Our friendly representatives will be more than happy to assist you!