Kitchen Cabinets: Which Material Should You Choose?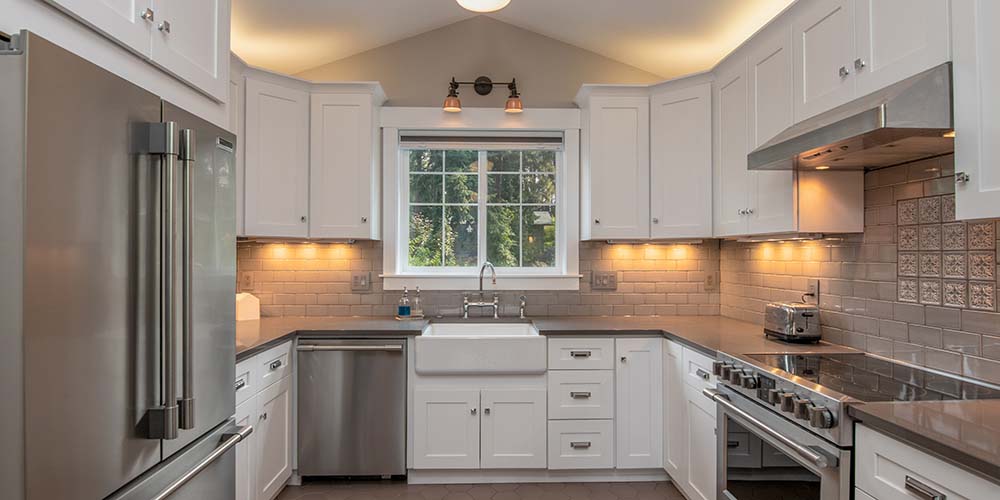 Would you like to install new kitchen cabinets in your home? If so, you will need to decide which materials to use for the job. To help you make your choice, the team at Creative Edge Cabinets & Woodworking has compiled a brief guide to some of the most popular options on the market.
Kitchen Cabinets: An Overview of the Most Popular Materials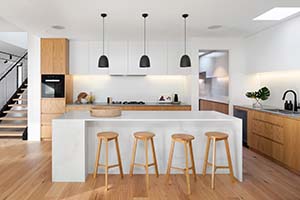 The most popular kitchen cabinet materials on the market today include:
Melamine: If you want affordable, low-maintenance kitchen cabinets, melamine might be the material for you! Melamine is available in a wide range of colors and patterns. However, you should be aware that it can be a little susceptible to dents and scratches.
Solid Wood: If you'd like to add a touch of timeless beauty to your kitchen, solid wood cabinets are an excellent option. This material is durable and highly customizable, but it can also be a bit pricey.
Wood Veneer: Do you want to imitate the look and feel of natural wood cabinets without breaking the bank? If so, wood veneer may be the right material for you. This material can be a little prone to water damage, though.
Medium-Density Fiberboard (MDF): If you want flexible kitchen cabinets that are easy to paint and resistant to warping, you may want to opt for medium-density fiberboard. It is quite difficult to sand chips and scrapes out of MDF, however.
Do you need help choosing the material for your new kitchen cabinets? If so, please don't hesitate to reach out to the team at Creative Edge Cabinets & Woodworking. We've been fitting kitchens for years, and we'd be happy to point you in the right direction!
To speak to one of our representatives, all you need to do is give us a call at (419) 453-3416 or fill in our online contact form.