Kitchen Countertops - What You Need To Know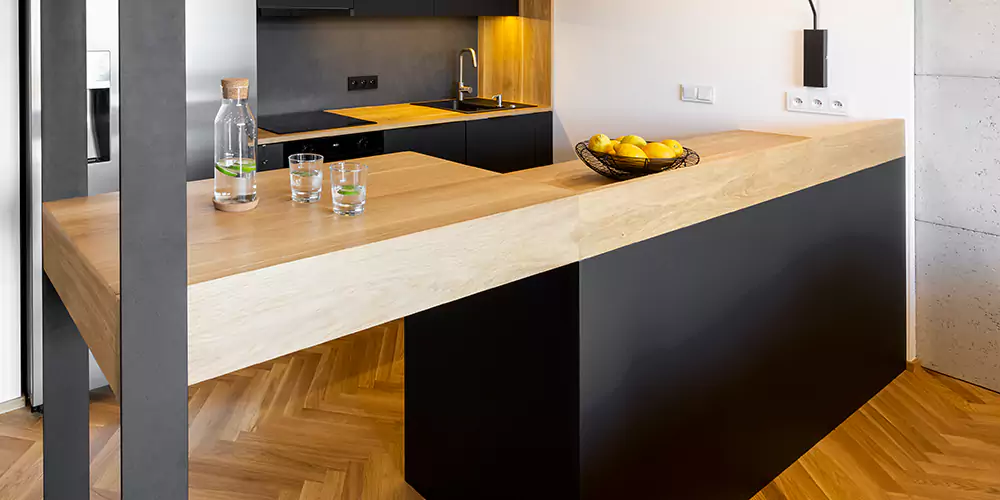 Choosing the perfect kitchen countertops for your home can be a daunting process. Not only are there seemingly endless options for materials, but also a million other factors to consider. The edging that is best for your situation, the color, the cost, the durability, even where the sink is being set, is going to affect what type of kitchen countertops are best for you.
Never fear, this quick and easy guide is going to give you the top things to keep in mind while you're shopping for kitchen countertops.
Kitchen Countertops Buying Guide
Be Aware of Cost
Kitchen countertops can be one of the most expensive elements in a new home or remodel. There's a reason why the kitchens eat so much of the budget on episodes of Fixer Upper!


Pick The Best Material
While some materials may be stunningly beautiful - you are ultimately going to want to pick a material that is going to be durable and work with your home environment. If you have a less-than-careful spouse or children who won't mind hot pans, for instance, quartz may not be the best choice for you.
Be Careful Of Samples
Natural stone samples aren't going to match a solid piece from a different side of a quarry - it's best to go choose your kitchen countertops slab in-person.
Consider The Edges
A sharp edge may be dangerous for growing children. A rounded edge may even help some materials be less prone to cracking. Bullnose edges are easier on leaning elbows. Be sure to pick the edge that is best for you.
Be Careful Of The Sink
An inset sink can't be done when you choose a countertop material that is water-soluble, like wood. Be sure to account for what type of sink you want when planning your countertop.
How Creative Edge Cabinets Can Help You Get The Perfect Countertops
Creative Edge Cabinets does so much more than cabinets. They will help you find and source the perfect material for your kitchen countertops, as well as make sure they seamlessly match the design of your cabinetry, kitchen, and household. If you want your kitchen to be Instagram-ready, be sure to contact us today.