Kitchen Countertops: Which Material Should You Choose?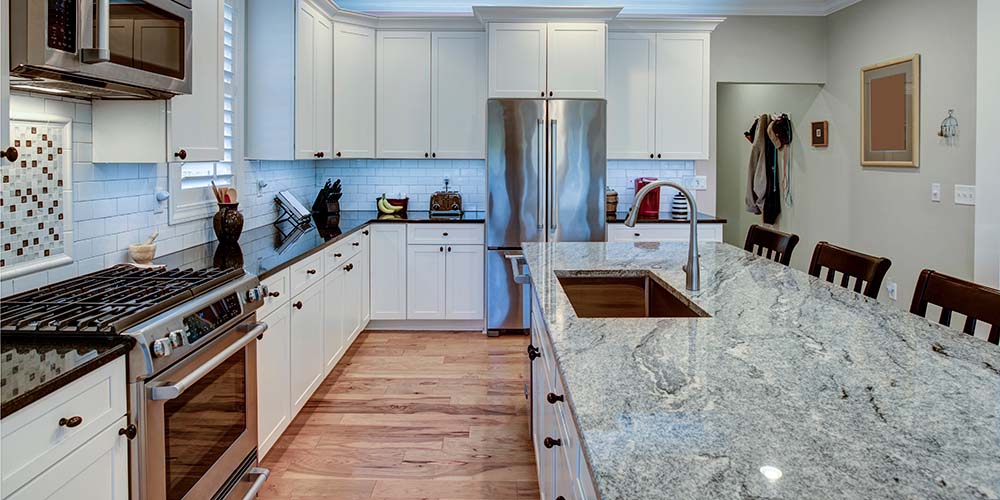 Would you like to refresh the look and feel of your home by installing new kitchen countertops? If so, you'll first need to decide which material you would like to use. The most popular options include:
Granite: If you want your kitchen to exude luxury and elegance, you can't go wrong with granite countertops. Of course, this material doesn't just look great. It's also incredibly durable and nearly maintenance-free.
Marble: You can give your home a refined and unique look by installing marble kitchen countertops. However, you should be sure to seal it if you want it to maintain its attractive aesthetic!
Quartz: This material is easy to custom-fabricate in just about any shape or size. It is highly resistant to stains and is impervious to heat.
Laminate: If you want to transform the look and feel of your property on a budget, laminate kitchen countertops are an excellent option. They are very affordable and come in a wide range of different styles.
Wood: Maple and oak countertops can give your home a rustic farmhouse feel. They are very easy to care for - and can be sanded and resealed if necessary.
Kitchen Countertops: Learn More About Your Options Today
Would you like to learn more about the materials you can use for your new kitchen countertops? If so, please do not hesitate to get in touch with the team at Creative Edge Cabinets and Woodworking. We have many years of experience in the industry, and we would be more than happy to walk you through your options.
To speak with one of our friendly representatives, all you need to do is fill out our brief online contact form or give us a quick call at (419) 453-3416. We look forward to helping you craft the kitchen of your dreams!