What are Your Thoughts About Garage Storage?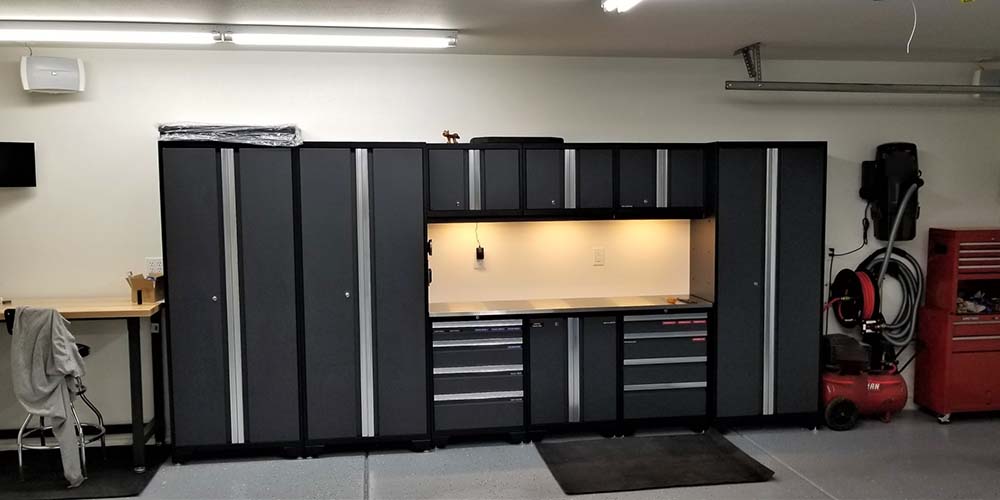 Perhaps you have never considered garage storage as an important factor for your home! You should be aware that preparing the proper storage in your garage can add extra value to your home. If you have made this consideration, but have not known what to do about it, look no further! We have a solution that will provide exactly what is needed in your garage storage, and give you benefits beyond!
First Step – Decide What You Need for Your Garage Storage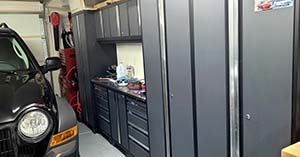 What types of items do you store in your garage? Do you have need of cupboards, closets, or drawers? What space do you have available for those types of storage units in your garage?
You might be one of those people that enjoy weekend projects! So, you might consider what types of materials you use for your projects, but want to store away when you have completed the project. Perhaps that might be a set of drawers for easy retrieval of materials later on, or a stand-up cupboard to hold all those larger items, and/or a work station.
When you have made this decision, come see us! Creative Edge Cabinets and Woodworking has the perfect solution for your garage storage needs.
Garage Storage – Your Best Decision!
So, now that you have made that all important decision, let's get started! Allow one of our experts to show you the possibilities that are available to improve your garage storage. We have custom cabinets that will fit every need for your home! Contact us today!
Our team is waiting for your call! No matter what garage storage you choose, this will be the best decision you make! Let us show you how valuable your garage storage can be, and how it will improve the value of your home! Just a garage – think again!