The Benefits of Installing Soft-Close Hinges on Your Kitchen Cabinets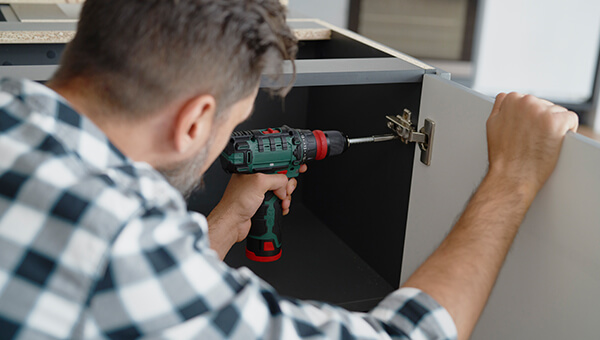 Are you thinking about upgrading your kitchen cabinets? If so, you might want to consider opting for ones that feature soft-close hinges.
Soft-close hinges offer a wide range of benefits over their traditional counterparts, including:
Reduced Noise: As you might expect, soft-close cabinets make a lot less noise than traditional ones when they are closed. This can be a huge benefit to families with sleeping babies or other relatives they do not want to wake while making breakfast. It can also be helpful to people who have loved ones that are sensitive to sudden noises.
Increased Longevity: Repeatedly opening and closing kitchen cabinets with traditional hinges can result in significant wear and tear over time. Cabinets fitted with soft-close hinges generally do not undergo the same level of stress. As such, they tend to have an extended lifespan.
Fewer Injuries: It is, unfortunately, not uncommon for young kids to stick their fingers into doors when they are being closed. If they make this mistake on a cabinet fitted with a traditional hinge, they can easily pinch their finger and require medical attention. With a soft-close cabinet, they are much less likely to sustain an injury.
Ready to Install Soft-Close Kitchen Cabinets in Your Home?
Now that you know a little bit more about the benefits of soft-close kitchen cabinets, do you want to install them in your house? If so, you have come to the right place! The knowledgeable team here at Creative Edge Cabinets & Woodworking has been helping Ohioans upgrade their kitchens for years, and we are ready to do the same for you!
To speak with one of our friendly representatives and learn more about our services, all you need to do is give us a call at (419) 453-3416 or send us a message online. We look forward to hearing from you!