How to Choose the Right Mantel for a Small Room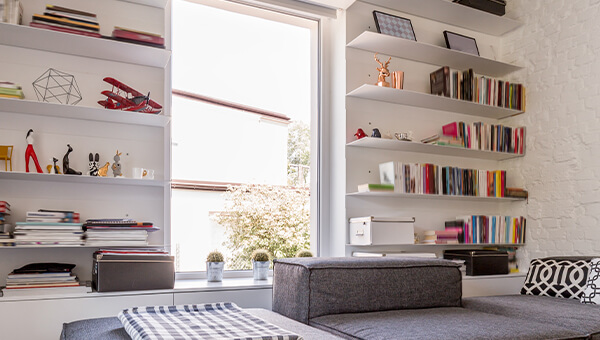 A mantel can be a beautiful and functional addition to any room. It can serve as a focal point for the space, a place to display cherished items, and a source of warmth during the colder months.
However, if you are dealing with a small room, choosing the right mantel can be a bit tough. You can easily overpower the space if you pick something too grand or ornate.
So, if you want to select the right mantelpiece for your small room, you may want to consider the following factors:
The Design: When it comes to small rooms, less is often more. Choose a mantel with a simple design that won't overwhelm the space. A minimalistic mantel will give the room a clean, uncluttered look while still providing a focal point.
The Color: Choosing a neutral-colored mantel will help it blend seamlessly into the room, making the space feel larger. Lighter shades such as white, beige, or gray will reflect light, making the room feel brighter and more spacious.
The Materials: The materials you choose for your mantel can also have an impact on the perceived size of the room. Heavy materials such as stone or brick may make the room feel smaller and more closed off. Opt for a lightweight material such as wood or MDF to keep the space feeling open.
Ready to Install Your New Mantel?
Now that you know more about the factors to consider before installing a mantelpiece in a small room, are you ready to add one to your home? If so, please don't hesitate to give us a call at (419) 453-3416 or send us a message online. Our experienced craftsmen are ready to go to work transforming the look and feel of your house!