Top-of-the-line Kitchen Countertops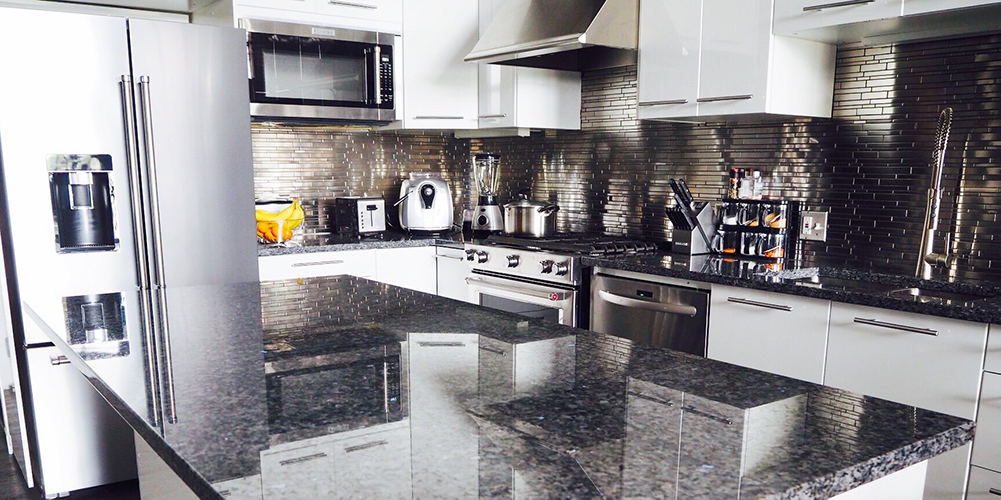 Aside from your living room, the room in your house where you entertain the most is most likely your kitchen. One of the first things people see when they come into your kitchen is your kitchen countertops. Not only are they visually important, but they also hold their value. Choosing inexpensive material will only hurt you in the long run.
Why Kitchen Countertops Matter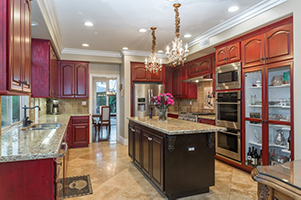 Kitchen countertops are important because they are one of the main foundations in your kitchen. If you chose a cheap quality countertop, then you will see yourself paying for it sooner rather than later. They are not water-resistant, they are hard to clean, and they may start to crack and peel. It is an investment, but it is a very important one.
What Materials Should You Choose?
Choosing the right kitchen countertop material may sound boring, but it does not have to be. There are plenty of different materials that range in quality and price. Here a few options to get you started:
• Marble/Granite: Very beautiful and luxurious but not as durable as other materials. Marble is very unforgiving when it comes to dark liquids such as red wine. However, they are very customizable and that is why they are one of the most popular materials.
• Quartz: Comes in an array of qualities and designs. Quartz is great if you are a bit clumsy because it is known to be very stain-resistant, as well as scratch-resistant.
• Laminate: One of the most affordable options while still being functional. Very easy to maintain, as well as being water-resistant.
• Metal: Two of the most popular are stainless and copper. While copper is a beautiful metal, it is also softer so it is more prone to damage than stainless steel.
Where to Find the Best Kitchen Countertops
Back a few years ago, people had to leave their homes and go into hardware stores to look at different countertops. However, nowadays, some websites offer the visual experience right in the comfort of your own home. You will be able to talk to a consultant, look at stock photos, and decide which kitchen countertops are to your liking. Contact us today!