Your Kitchen Cabinets – What are You Looking for?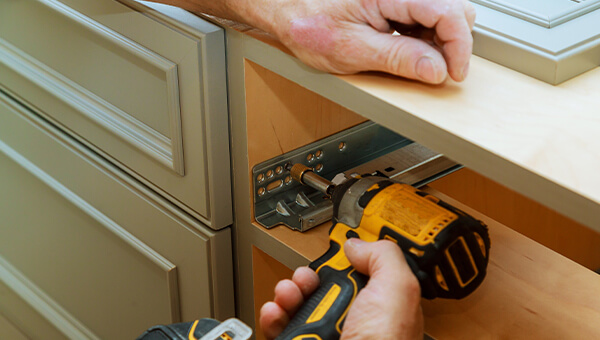 If you are planning on changing your kitchen cabinets - what are the changes that you want to make. Are you looking for completely different style? Do you need more storage? Or do you have a specific size needed to make your kitchen more user-friendly?
We have exactly what you desire for that new look!
Your Kitchen Cabinets – Your Colors, Your Design, Your Materials…
You know and understand that your kitchen is the "heart" of your home, so you want any changes that you make to reflect "your family"! When you begin your search, there are many factors that will go into this decision…
You may have a particular color needed to complete your design. You may need to change the current layout of your kitchen to make the new cabinets more user-friendly and comfortable. Look no further! Creative Cabinets and Woodworking has all the designs and colors you desire!
Our highly trained experts can walk you through this process, giving you the best selection of materials for that fresh, new look in your home!
Your Kitchen Cabinets – Make Your Changes "Perfect"…
You may be asking yourself – why not purchase the pre-fab style of kitchen cabinets – won't they work just as well? They might, but the pre-fab style of cabinets does not have the durability that you have come to expect for your kitchen. You want your new kitchen cabinets to last for the lifetime of the home, and to maintain those types of expectations, we want to give you the best options available.
Contact us today! Our technicians are waiting for your call! Creative Edge Cabinets and Woodworking has many years of experience designing, manufacturing and installing kitchen cabinets. Whether you need a face-lift to your kitchen cabinets, or a completely new set, we have exactly what you need for this new change, and with quality materials, we can guarantee to stay within your budget.
Let us help you get started!