Elevate Your Kitchen Design with Creative Edge Cabinets' Custom Kitchen Cabinets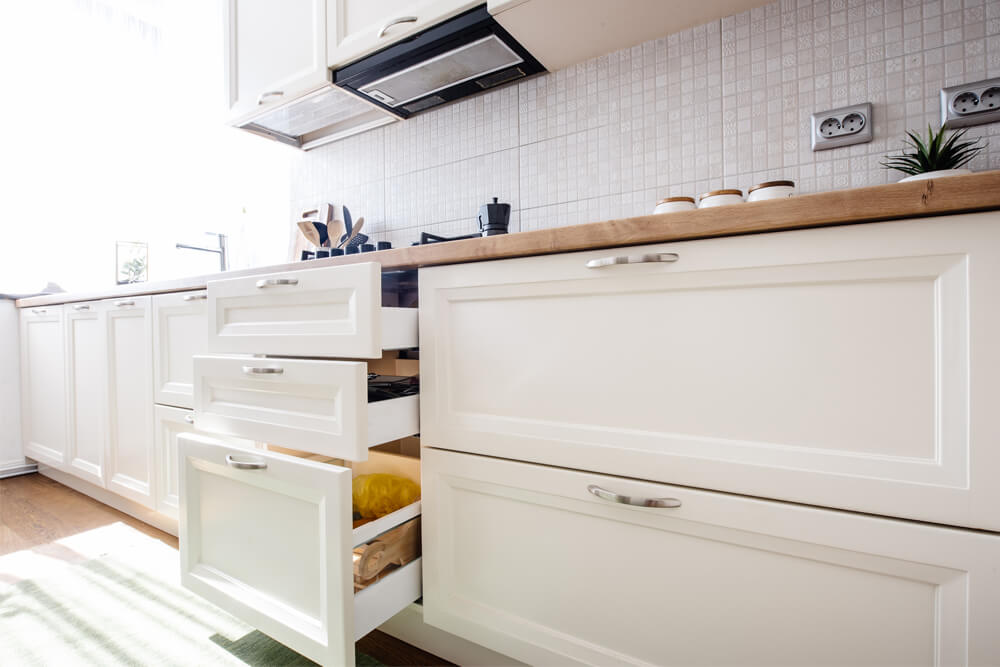 When it comes to kitchen design, one of the most significant and transformative elements is undoubtedly the kitchen cabinets. They not only provide essential storage but also play a pivotal role in defining the overall aesthetic of your kitchen.
Creative Edge Cabinets: Your Kitchen Cabinet Experts
At Creative Edge Cabinets, we take pride in being your trusted experts for kitchen cabinets. With over 50 years of experience in designing, crafting, and installing custom cabinets, we have honed our skills to deliver exceptional results. Our team of skilled artisans and designers is dedicated to turning your kitchen vision into reality.
Endless Customization Possibilities
We believe that your kitchen cabinets should be a reflection of your unique style and needs. That's why we offer a wide range of customization options. Whether you prefer a contemporary, traditional, or transitional design, we have the expertise to create cabinets that perfectly align with your preferences.
Our expert associates will work closely with you to select the ideal materials, finishes, and hardware for your kitchen cabinets. From selecting the perfect wood species to choosing the right cabinet door style, every detail will be carefully considered to ensure that your cabinets are a true reflection of your style.
Quality Craftsmanship That Lasts
Investing in high-quality kitchen cabinets is a long-term investment in the functionality and aesthetics of your kitchen. At Creative Edge Cabinets, we are committed to delivering cabinets of exceptional quality that stand the test of time. We source only the finest materials and employ state-of-the-art techniques to create cabinets that are not only visually appealing but also durable and reliable.
Enhancing Your Kitchen's Functionality and Organization
While aesthetics are crucial, kitchen cabinets must also serve their primary purpose - storage and organization. Our custom kitchen cabinets are designed with functionality in mind. We understand that every kitchen has unique storage needs, and our cabinets are tailored to address those needs efficiently.
From pull-out shelves to specialized organizers, our cabinets are designed to maximize storage space and make your kitchen more organized and efficient. No more cluttered countertops or searching for that elusive kitchen gadget – our cabinets will help you keep everything in its place.
When it comes to kitchen cabinets, settling for anything less than perfection is not an option. Trust the expertise and craftsmanship of Creative Edge Cabinets to bring your dream kitchen to life. With our extensive experience, commitment to customization, and dedication to quality, we are your top choice for creating custom kitchen cabinets that enhance both the functionality and aesthetics of your space. Contact us today to explore the endless possibilities for your custom kitchen cabinets, and let us transform your kitchen into a true masterpiece.
Where your kitchen's story begins.