How Much Do Garage Storage Systems Cost?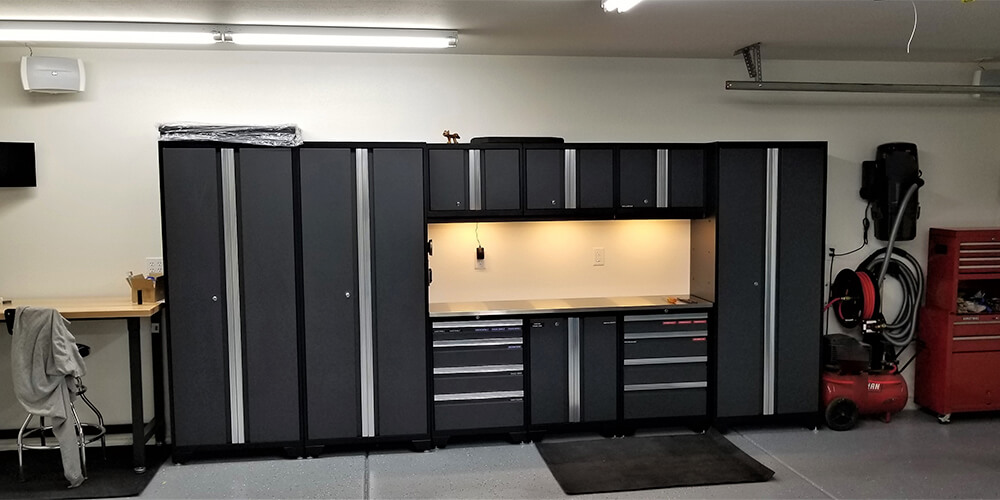 Are you thinking about installing a garage storage system in your home? If so, you're probably wondering how much it is likely to cost. Luckily, the Creative Edge Cabinets and Woodworking team is here to provide you with all the info you need to know!
Generally speaking, most garage storage systems cost between $2,000 and $6,000. However, there are a variety of factors that may increase or reduce your costs, such as:
The Size: Small garage storage systems are usually fairly inexpensive. If you want something a little bigger, however, you can expect the price to increase accordingly.
The Style: Garage storage solutions that feature lots of fully-enclosed cabinets are usually quite a bit more expensive than systems that use hooks, baskets, and racks. Custom systems are also pricier than their pre-fabricated counterparts.
The Materials: The type of wood your storage system is made from can have a huge impact on its cost. Plywood and fiberboard systems are almost always a lot less expensive than hardwood alternatives like hickory and maple.
Of course, the only way to know for sure how much your storage system will cost is to obtain an estimate from an experienced professional.
Garage Storage System: Schedule Your Estimate Today
The skilled team at Creative Edge Cabinets and Woodworking has been designing and installing garage storage systems in Ohio homes for years. We know what it takes to get the job done right, and we would love to add your name to our long list of happy customers!
If you would like to schedule a free estimate, please do not hesitate to fill in our short online contact form or give us a call at (419) 453-3416. Our friendly representatives will be more than happy to arrange everything on your behalf.